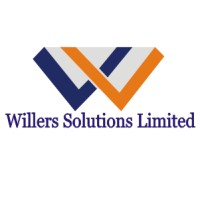 Willers Solutions Limited – Our client, a reputable firm is recruiting to suitably qualified candidate to fill the position below:
Job Title: Assistant Maintenance Supervisor

Location: Lagos
Employment Type: Full-time
Join any of these Groups to receive Jobs and Scholarship alerts on WhatsApp and Telegram;
Telegram:
Responsibilities
Develop and nurture cordial relationships with all relevant vendors and equipment suppliers so as to eliminate or reduce drastically Deport equipment downtime.
Supervise all Mechanical & General Plant Maintenance Installations in the Deport.
Supervise the connection of product receipt hoses to vessel before receipt of product.
Provide 24 hours a day maintenance support services or assign technical staff to do so.
Responding on a timely manner to equipment breakdown/failure.
Work closely with operations team to ensure proper Valve Line Up during Product receipt.
Ensures all flange joints and pipelines are properly fastened to prevent leakages.
Maintain a power supply generator sets; keeping a log book for routine servicing Schedules.
Ensure daily routine maintenance checks of equipment as described in the preventive manual, are duly observed.
Ensure that all machineries/equipment in the depot such as Product Pumps, Fire/Water Pumps, Generator Sets, Storage Tanks, Pipelines and Valves etc. are always in good condition.
Ensure the Generator Set is on and off as may be required from time to time.
Works closely with the safety (HSE) unit to ensure that Fire Pumps and Sprinklers Foam Lines are activated in case of emergency and safety drills.
Ensure daily operation/maintenance checks are carried out before the pump is run/put to use.
Ensure that maintenance procedures are performed according to the manufacturer's specification, using appropriate PPE (HSE).
Monitors Pumps performance during loading operations by checking the discharge pressures on gauges, abnormal sound, flow rate, pump speed and excessive vibration.
Assist the Operation Manager in preparing a roster of personnel that will be involved in the product receipt process.
Ensure that all departmental staff are well-kitted in their appropriate PPEs and maintain proper environmental sanitation.
Ensure compliance to environment, health and safe work practice at work place and housekeeping.
Qualifications
Minimum of B.Sc. degree in Mechanical Engineering or related field
Minimum of 6 years cognate experience
Demonstrates organizational and team building skills.
Strong presentation skills.
Application Closing Date
30th March, 2021.
How to Apply
Interested and qualified candidates should forward their CV "MS Word Format" to: recruitment@willerssolutions.com using "Assistant Maintenance Supervisor" as the subject of the email.
Note: Only qualified candidates will be shortlisted.
Join any of these Groups to receive Jobs and Scholarship alerts on WhatsApp and Telegram;
Telegram: