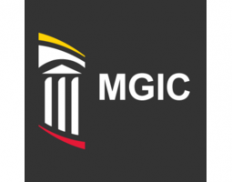 The Maryland Global Initiatives Corporation (MGIC) Nigeria, an affiliate of the University of Maryland Baltimore, is a Non-Governmental Organization funded by the U.S Government through the Center for Disease Control (CDC). Our purpose is to provide the administrative infrastructure for sizable and sustained operations outside of the U.S.
Join any of these Groups to receive Jobs and Scholarship alerts on WhatsApp and Telegram;
Telegram:
We are recruiting to fill the position below:

Job Title: Regional Finance Manager

Location: Abuja, Nigeria
Job Type: Full Time
Job Scope: Regional
Working Language: English
Technical / Practice Area: Finance
Type of Engagement: Fixed Term
Position Description
The Regional Financial Manager will be responsible for the overall financial operations of small country program offices, as well as for providing oversight to the finance teams in the larger offices.
He/She will be responsible for maintaining sound financial systems and controls to ensure effective implementation of the projects and will produce timely reports, including variance and budget monitoring reports to assist management with assessment of the financial performance of the grants.
S/he will also promote adherence to MGIC's Standard Operating Procedures, donors' rules and regulations, as well as fiscal, statutory and legal standards of the host countries.
Please note this position is being advertised in multiple locations. The duty location will be in one of MGIC's country offices. Ensure to submit an application for the job location where you are authorized to live and work or for the location of interest.
Duties and Responsibilities
Direct Financial Support:
Reporting to, and under the direction of the CFO, serves as a Senior Business Partner and a resource to the field-based Country Directors and Finance and Administration leads.
Provide direction and capacity building to field Finance and Administration teams; directly supervise Finance and Administrative leads.
Supports Finance and Administration lead to implement financial and operations functions for donor-funded projects. Current funding comes primarily from awards through the United States CDC, USAID, NICEF, and the Global Fund projects.
Provides oversight and management support for all aspects of financial management including advisory and technical support, project planning and coordination support, procurement, human resource management, financial, administration and information technology, innovation and compliance management
Work with finance and local technical team and develop renewal/continuation applications, including the development of annual budgets, narratives and progress reports;
Regional Capacity and Building Assessment:
Assess the capacity of current country finance teams and make recommendations about training needs, organizational structure, and staffing changes;
Develop training for finance staff, as well as program and other staff, on financial processes and the importance of financial compliance; as well as providing guidance and corrective actions to ensure that accounting process happen timely and without disruption
Provides performance management to staff as needed
Recommend changes to MGIC financial processes and support improved execution of financial processes in the country offices;
Increase financial effectiveness and efficiencies of offices.
Regional Financial Reporting:
Leads financial management improvements initiatives and special projects as well as providing technical financial expertise to the projects and country offices in the areas of budgeting, financial management and risk management.
Develop mechanisms for budget to actual reporting by line item;
Develop processes to ensure that procurements are included in reporting as an accrued expense;
Develop activity-based reporting that works within a system from purchase order to payment, so that costs are properly recorded by activity;
Develop cash forecasting and budget projection models that span more than the current year;
Work with staff to understand and properly implement cost allocations, and payroll FTE allocations, as well as procedures to implement payroll journal entries in line with best practices;
Work with staff to develop historical cost pricing that can be used for future budgets;
Develop overall country comprehensive reporting;
Prepares high-level financial reports required by senior management, headquarters, and donors..
Create and implement other donor or MGIC reporting tools and templates as needed.
Join any of these Groups to receive Jobs and Scholarship alerts on WhatsApp and Telegram;
Telegram:
Compliance and Oversight:
Engage with the country and HQ compliance teams to improve overall compliance ratings;
Ensure the effectiveness of MGIC's control environment among the countries' finance, payroll, and accounting teams;
Along with the home office leadership team, provide a strong "tone at the top" for fiscal compliance within the organization.
Responsible for development of risk registers and management, monitoring and reporting for UMB/MGIC.
Responsible for continuous improvement of MGIC policies and procedures and SOPS to sustain compliance with organizational and donor rules and regulations.
Develop and ensure countries statutory and tax compliance.
Coordinates the provision of risk management guidance to country offices to improve operational risk management during stages of grant making, implementation and closure.
Collaborates with cross-functional teams and other regional operations counterparts in, HR, IT, ERP teams to develop processes to improve resource management efficiency for country office operational efficiency.
Supports coordination external audits, to ensure external audits are performed based on agreed upon accounting standards, and issues raised are resolved on time and that corrective actions are tracked and implemented.
Ensures that accounting processes in the field offices are executed with minimal error and on time.
Collaboration:
Collaborate with leadership to promote a safe and inclusive work environment.
Engage with key staff in other departments and at home office promote procurement best practices.
Other duties as assigned.
Qualifications
Education:
A Bachelor's Degree in Accounting
A Master's Degree in Accounting, Business Administration and / or other related field, preferred.
Chartered Certified Accountant – ACCA, CA, CPA,CIMA is preferred.
Language:
Fluency in English and effective communication skills are required.
Experience, Knowledge and Skills:
Advanced knowledge and expert understanding of USG rules and regulations related to award financial management; extensive knowledge of 2 CFR 200 is required; knowledge of the FAR is preferred.
Demonstrated excellent knowledge of accounting software from the simple, QuickBooks, to the more complex such as Oracle or UNIT4 or SAGE ERP systems.
Application Closing Date
Not Specified.
How to Apply
Interested and qualified candidates should:
Click here to apply online
Join any of these Groups to receive Jobs and Scholarship alerts on WhatsApp and Telegram;
Telegram: