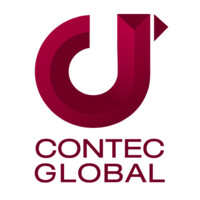 Contec Global Group – Established in 1984 and headquartered in London, the Contec Global Group has a worldwide presence, with operations in Asia, Africa, and Europe. As a company established on the platform of e-Governance and smart technologies, Contec Global is among the most experienced independent technology and systems organizations operating in developing countries. Today, the Group is engaged, globally, in providing integrated, systems-based solutions in the fields of Secure Technologies, Infrastructure, and Hospitality.
Join any of these Groups to receive Jobs and Scholarship alerts on WhatsApp and Telegram;
Telegram:
Our Mobile phone and Electronics Company which is a member company of Contec Global Group is urgently recruiting for the position below:
Job Title: Regional Sales Executive (Mobile Phone Industry)
Locations: Awka – Anambra, Enugu
Employment Type: Full-time
Job Description
The Regional Sales Executive is responsible for Channel sales generation in the allocated area, retail and wholesale distribution, managing promoters, liaising with distributors and dealers, handling channel sales for the entire state/ region, and target achievement in sales of the company's products.
Requirements
Must be active in the same industry as a Retail Sales Consultant, or trade Developer, Business Development Manager with a known mobile phone brand.
Excellent communication skills.
Must have 2 – 3 years' experience in the targeted market with Smartphones market experience
Growth of business in that region, the achievement of sales target, and payment coordination.
Must be resident in any of the listed locations
Must have an excellent rapport with major distributors and dealers in the industry.
OND / HND / Bachelor's Degree in any reputable institution.
Application Closing Date
12th March, 2021.
How to Apply
Interested and qualified candidates should:
Click here to apply online
Join any of these Groups to receive Jobs and Scholarship alerts on WhatsApp and Telegram;
Telegram: